CHH
About CHH
CHH provides top end games and gifts of leisure that are sure to stimulate the mind as much as they delight the inner kid in all of us. We carry a variety of CHH's products including chess boards, chess pieces, backgammon and mahjong sets, poker sets and tables, roulette sets, pool and game tables, playing cards, globes and so much more. CHH is bringing back fun with style and sophistication. Call our friendly customer service team with any questions.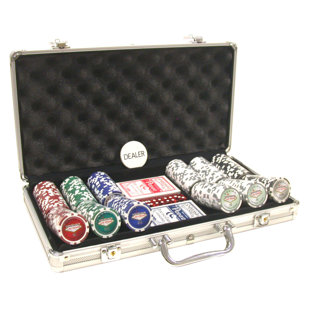 Royal Flush Poker Set
by CHH
This quality Poker Set is sure to please poker fans everywhere. 2 decks of cards, 5 dice, and a dealer's button, this Royal Flush Poker Set is perfect for your weekly poker night. In addition to the poker pieces, this Set includes a convenient Aluminum Case to store all the poker pieces in when you aren't using them. The case also features a metal latch to ensure that it doesn't accidentally open and a handle for easy transport.
Metal latches secure case shut
Handle on case for easy transport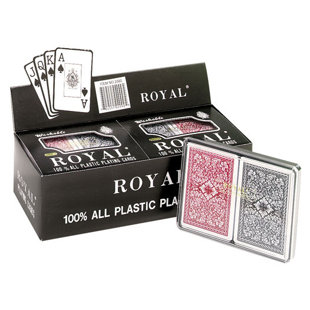 Plastic Playing Cards with Big Numbers
by CHH
These Plastic Playing Cards with Big Numbers are perfect for those who are looking for some nice playing cards. Coated in plastic, these Playing Cards are durable and are sure to see much use. Featuring big numbers, these cards are similar to standard cards in every way other than the fact that they have larger numbers on the cards. These Playing Cards come in a set of 6 double decks.
Overall: 3.75'' H x 10'' W x 2'' D
Overall Product Weight: 5lb.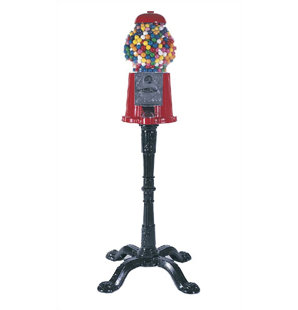 Gumball Machine Stand
by CHH
Overall: 11.5'' H x 5'' W x 3'' D
Overall Product Weight: 5lb.