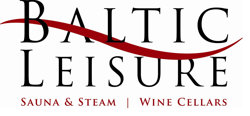 Baltic Leisure
Brand's Average Product Rating
Based on 168 total reviews.
About Baltic Leisure
A passion for luxury. It requires a meticulous appreciation of the details that awaken the senses while exemplifying perfection. Since 1970, Baltic Leisure has been a leader and innovator in the manufacturing, customization and distribution of premium quality modular pre-built and pre-cut sauna kits, wine storage systems, steam rooms and showers, benches and planters. Family-owned and operated in Oxford, Pennsylvania, Baltic Leisure is renowned for delivering craftsmanship and service second to none. Their legacy is their dedication to understanding unique demands and ensuring lasting beauty.