At Wayfair, we believe that strong communities and good business are inextricably linked. We established our first charitable giving program in 2004 and have expanded our efforts every year since.

We partner with organizations that play a meaningful role in creating safe and comfortable living spaces because we believe that a secure home is not only a basic human need but also the foundation for well-being.

Our mission is to make home a reality for more of the many people in need of safe shelter and basic household items that help make a home.
Habitat for Humanity International
We partner with Habitat for Humanity International to help build homes that everyone can be proud of including our employees and volunteers, Habitat's partner families and their local communities. At Wayfair, we believe that everyone deserves a place to call home. That's why we support BUiLD, Habitat's movement to create a world where everyone has a decent place to live.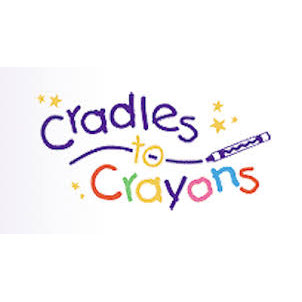 Cradles to Crayons
Cradles to Crayons provides children from birth through age 12, living in homeless or low-income situations, with the essential items they need to thrive - at home, at school and at play. They supply those items free of charge by engaging and connecting communities that have with communities that need. The organization collects new and nearly new children's items through grassroots community drives and corporate donations. Donations are then processed and packaged by volunteers, and are distributed to disadvantaged children across the state through a collaborative network of social service agencies and school partners.
Family Aid Boston
The mission of FamilyAid Boston is to prevent and end homelessness, one family at a time. The organization embraces a comprehensive approach that focuses on the individual strengths of each family and provide services to meet their unique needs. FamilyAid Boston works with families at all stages of the journey from homelessness to housing by providing homelessness prevention assistance, emergency shelter and permanent, affordable housing in conjunction with support services. Along the way, it works with families to identify and address the problems that led to their current crisis.
Wayfair formed the Charitable Giving Program in 2004 to encourage employees to give back to their communities. The employee driven, company-enabled program allocates funds to nonprofit agencies and charitable causes that our employees are invested in through their personal commitments of time, money and energy. In addition, the company also offers all employees one paid day off each year to participate in community service. Over the past nine years, the Charitable Giving Program has supported more than 100 organizations including:
American Cancer Society
American Medical Athletic Association
American Red Cross Disaster Relief
American Stroke Association
Avon Walk for Breast Cancer
Big Brothers Big Sisters
Boston Medical Center
Boys and Girls Club
Brain Science Foundation
Brain Tumor Society
Bridge Over Troubled Waters
Children's Fund for GSD Research
Children's Trust Fund
Childs Play Charity
City Year Boston City Year
March of Dimes
CURE- Citizens United for Research in Epilepsy
Cystic Fibrosis Foundation
Dana Farber Marathon Challenge
Doctors Without Borders
FamilyAid Boston
Greater Boston Food Bank
Habitat for Humanity
Home for Little Wanderers
Huntington Theatre Company
Jimmy Fund
Leukemia Lymphoma Society
Linus Foundation
March of Dimes
Mass Eye and Ear Infirmary/First Giving
Mass General Hospital
Mass Mentoring Partnership
Minds Matter
MSPCA
National Kidney Foundation
National MS Society
PanMass Challenge
Pie in the Sky
Project Bread
Provincetown Community Compact
Relay for Life
Run to Home Base
Salvation Army
Santa Claus Anonymous Boston
Sound Doctrine Foundation
St. Anne's Church Food Pantry
Strong Women, Strong Girls
Susan G Komen
Swim for Life
Teach for America
Technology Underwriting Greater Good (TUGG)
The American Red Cross
The Community Art Center, Inc.
The North Shore Cancer Walk
The Prince's Trust (UK)
Women for Women- Congo
Yele Haiti
On an emergency basis, Wayfair responds to crisis situations in the broader community where we have the resources and ability to help. In February 2013, we worked through our relationship with Habitat for Humanity International to directly assist the communities impacted by Hurricane Sandy. Wayfair delivered more than $50,000 worth of home furnishings to Habitat ReStore resale outlets in Coastal New Jersey. Funds from product sales directly supported disaster response efforts and home re-builds in the region.

In April 2013, Wayfair responded to the terrorist attack at the Boston Marathon by making a $50,000 donation in partnership with the company's founders to Technology Underwriting Greater Good (TUGG) to directly assist victims of the bombing. Wayfair employees also raised $8,000 for One Fund Boston to help the people most affected by the tragedy.
Requests for Donations
We are not currently accepting any new partnership requests for 2016. To be considered for future partnerships, please ensure that your organization's vision and goals align with our mission and send inquiries to
charitablegiving@wayfair.com
. Please allow 3-4 weeks for a response.
At Wayfair, we take corporate citizenship very seriously and strive to encourage and support the efforts of local volunteers and charities. Each year, Wayfair sets aside up to $75,000 to donate to qualified charity organizations where Wayfair employees donate their time, talent and money. Wayfair encourages its employees to continue submitting charity requests each year so the company can increase its involvement with a variety meaningful organizations.